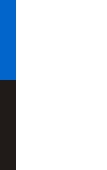 The professionals at SRS have developed a menu of Disability Management, occupational health consulting and preventive health and wellness services designed to meet your needs and the needs of your employees. We can provide individualized, cost-effective services that keep your employees safely in the work force without breaking your pocketbook.

Through our programs you achieve:

A decrease in lost work days!
Lower worker's compensation cost!
Reduced health care costs!
Enhanced employee satisfaction!
Quality communications & documentation!
Compliance with Federal and State employment laws and regulations!
and more!

SRS offers:

Disability and Catastrophic injury case management
Case management of high cost health claims and employer assistance programs
Development, training and implementation of Early Return to Work Programs
On site job analysis. We help identify risk areas and provide cost-effective solutions
Development and review of job descriptions, ergonomics, and personal protection
Consultation on ADA: pre-hiring services, accommodations, and work site modifications
Physician referral and ongoing cost control monitoring of medical treatment
Coordination of Independent Medical Evaluations for release to Return to Work
On site injury prevention programs for back/neck and other repetitive stress
Health and Wellness Program development and implementation

Our experienced nurses, vocational experts, and therapists can help with all aspects of cost containment and return to work options for your injured or ill workers. We are available to assist in the development, implementation and monitoring of individualized programs to meet the employer needs on a hourly, daily, or weekly basis.